The product has the characteristics of easy writing, easy investment, easy viewing, easy connection, easy sharing, and easy management. The controllable standard function options can customize the interface according to the actual requirements of customers. Conference information can also be automatically categorized. Built-in wireless projection function, bid farewell to the shackles of various cables, anyone, any device, just enter the password number, you can easily realize the wireless projection screen of PC or mobile phone.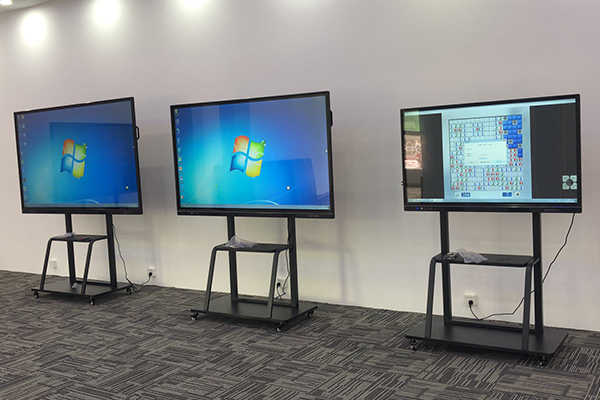 1. High-definition display: The intelligent digital whiteboard for teaching has its own high-definition large-screen display, the resolution can reach 1080P, and has the function of anti-dazzling and moisturizing the eyes. On the same size screen, the content displayed on the screen of the intelligent interactive white board is delicate and smooth without color difference. , which can present more details and bring "real" visual experience to the majority of teachers and students.
2. Wireless screen projection: Through the wireless screen projection device, we can easily wireless project the screen of mobile phones, computers and other screens with the digital white board. It not only improves the efficiency of teaching, allows teachers to display teaching ideas in the classroom in a timely manner, but also uses network resources to allow students to acquire more knowledge.
3. Multi-screen interaction: The screen anti-control function of wireless screen projection allows teachers to directly annotate, modify, erase, etc. the teaching content on the screen of mobile phones, computers,digital white boards, etc. "style" teaching, changing the traditional teaching mode that teachers can only sit in front of the computer and students watch the projector. The application of the multimedia digital white board brings unprecedented convenience to education and realizes a smart classroom in the true sense.
---
Post time: Oct-14-2022